Description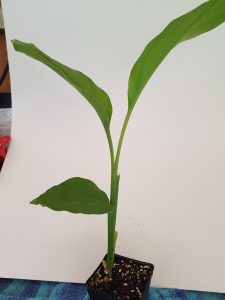 Like neem, turmeric is a cornerstone of the Ayurvedic health system that's becoming widely recognized for its medicinal values in both clinical research as well as daily use. We've been growing turmeric plants for years, sharing them at Open Gardens, but we've gotten so many requests for out-of-town shipments that we've put it online too.
For best results, turmeric should stay inside in a pot until temperatures consistently reach at least 70 degrees. It's a monsoon plant, so it dies back when temperatures drop below 50 degrees. That's perfectly normal and it will return in the spring south of USDA Zone 6. However, most experts recommend an eight-to-twelve month growing season so planting in the fall will give you a larger harvest next fall. And, if you keep it inside for the winter, you can enjoy a gorgeous houseplant with broad green leaves and the occasional flower spike.
These are multiple rhizomes growing in a four-inch pot and about 12 inches tall. Please transplant to an eight- to 12-inch pot when they arrive, water well and place in a sunny location either in the ground or in a pot that can come inside when temperatures drop.